Hunger Will Drive the Piggy Home
Since I only ever get shit for drawing comics, I will from now on express myself exclusively in awfully bad poetry, illustrated with piggy pictures. It will be so pathetic that nobody will ever want to plagiarise it, abuse it in their blackmailing schemes or make fat profits off it while paying me nothing but small change for my hard work. V^(oo)^V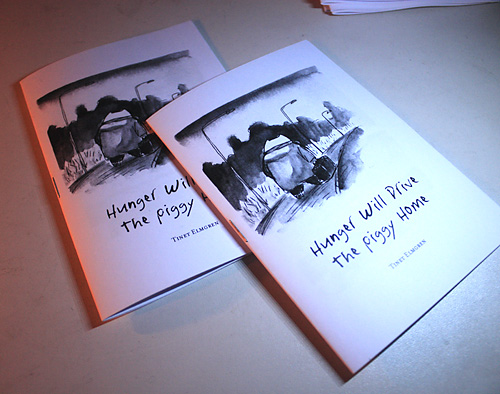 My first work in the genre is this little zine, which collects eight poems, most of which I wrote around the turn of the century. The illustrations, on the other hand, are almost all brand new – I made most of them this early afternoon.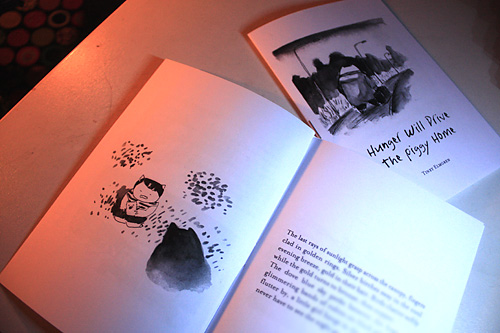 For those who read my comics back in the day when I still drew them, there's a drawing with Aeron and Willie as piggies (because that poem is really about them, but I didn't want to break the piggy theme …).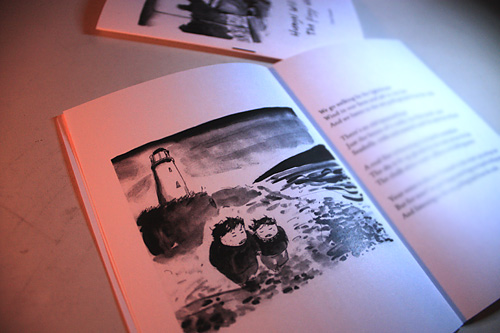 You can get it from my table at COMICINVASIONBERLIN this weekend! See you at Urban Spree, Revaler Str., 12:00-20:00 April 18th and 19th.