Printed comics

.
Eva
2021
Hardcover, 240 pages, 21.5 x 15.5 cm
ISBN 978-91-981255-3-5
All eight Eva comics collected in one luxurious hardcover volume. Hard boiled short stories about Eva's everyday work and leisure in the black glass streets of her city, splattered with blood and washed with rain.
Order here!
(Also available cheaper with a misprinted cover lol)
.
Sockerärter
2016
Häftad, 80 sidor, 21 x 15 cm
ISBN 978-91-85269-40-2
Någonstans i det som en gång var Ryska federationen har glesa samhällen återuppbyggts av de få överlevande efter ett förödande krig.
Andrej behöver känna sig nyttig och får ångest av oordning. Hans fru Tjulpán klarar inte längre av att umgås med andra, men kan inte låta bli att odla sockerärter.
Hur lever vi med misstagen vi gjort, olyckan som befallit oss och ansvaret för att ha överlevt?
Finns i nätbokhandeln: Adlibris – Bokus – CDON – SF-Bokhandeln
International collectors: Order here!
.
10 Years of Hourly Comics
2018
Softcover, 108 pages, 21 x 15 cm
ISBN 978-91-981255-2-8
All my hourly comics from the last ten years collected in one book!
February 1st is Hourly Comic Day – the day when artists draw a comic for every hour that they're awake. These ten years of hourly comics provide glimpses on evolving art styles, changing relationships, dreams, fantasies, hurt and recovery, doggies, piggies and the mundanities of unglamorous Berlin life – mouldy walls, coal stoves, the m41 bus and all.
(Sold out)
.
Driftwood
2013
Softcover, 392 pages, 17 x 22 cm
ISBN 978-919812550-4
Driftwood is an epic anarchist adventure story about parallel universes inhabited by pirates, assassins, love-girls, cossacks, revolutionaries and shamans, and romantic harbour towns in foreign lands that may remind of Communist China and the Soviet Union.
It's a love story. And it's a story about being a second generation immigrant, working class and the child of an alcoholic.
Not least is it a story about growing up.
The life of 16 year old Willie is dominated by her dad's alcoholism and the mystery with her mother, who was absent all of Willie's life, but has now contacted her again out of the blue and wants to meet her.
Willie's mum arranges a ferry trip for her to come visit her in Norway, but the ferry sinks in the North Sea. Willie is able to save herself on a life raft, and mysterious things start to happen … She finds herself in a different world, and is rescued by the crew of the sailing ship the Eagle Ray. They drag her along on their crazy adventures, and in the process Willie starts to learn to deal with her problems at home and to dare to choose her own way in her life.
.
Flotsam and Jetsam
2013
Softcover, 212 pages, 17 x 22 cm
ISBN 978-919812551-1
All you never thought you ever wanted to know about Driftwood.
Why is Seraphine not human? Why did Eva's boobs grow exponentially between chapter 6 and chapter 7? If the story was conceived in 1995 when Tinet was 14 years old, how horrifying did the first drawings of the characters look? And where did the ideas come from, anyway?
This book includes all the side stories (several of them never previously published in English), loads of sketches and illustrations (most never seen before in public), background notes, deleted scenes, and much more …
.
Drivgods
Epix Förlag 2012
Häftad, 388 sidor, 17 x 22 cm
ISBN 978-917089522-7
Den svenska utgåvan. Köp inte den ny eller överhuvudtaget – den kostar alldeles för mycket, har tre sidor mindre serie än den engelska utgåvan, jag missade några pinsamma tabbar i den, och Horst betalar dessutom inte ut royalties till mig sedan slutet på 2012 för de exemplar han säljer (lång historia). Den finns dock på en massa bibliotek i hela Sverige, och ofta begagnad på bokbörsen eller tradera!
.
Eva ♥ Asbesthjärtan
Epix Förlag 2009
Häftad, 176 sidor, maffigt albumformat
ISBN 978-917089093-2
Feministiskt våldsförhärligande, storblommiga tapeter och folk som röker en massa. Brevbärare, prostituerade och gangsters. Action, splatter och romantik! Även denna rekommenderar jag varmt att köpa begagnad på bokbörsen eller tradera.
.
Swedish Comic Sin 3
Nattserier 2012
Paperback, 184 pages
ISBN 978-918595135-2
Erotic comics by Swedish artists. Participants: Ainur Elmgren, Anette Bengtsson, Elise Rosberg, Linus Larsson, Malin Lindroos, Maria Simone Buchert, Sara Hernoldson, Sara Berntsson, Tinet Elmgren
My contribution is a 20 page flash-forward story from Driftwood – Her 18th Birthday. Read more about it here.
Order here – I'm selling out my last copies for cheap!
.
Other anthologies
.
e-comics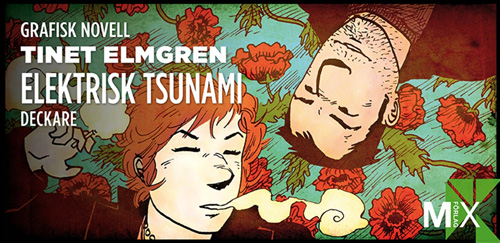 E-bok – beställ här!
(Läs den i Firefox med EPUBReader, eller på din telefon eller surfplatta med en eboksläsare. På Android funkar Aldiko bäst, men kom ihåg att inte ha "Advanced formatting" ikryssat i inställningarna, så visas texten som den ska!)


Drop me a mail if you want to order zines. :3
Many of them are also available as digital downloads in my Gumroad store and Comixology.
.
Stand-alone zines

Piggy comics and other random zines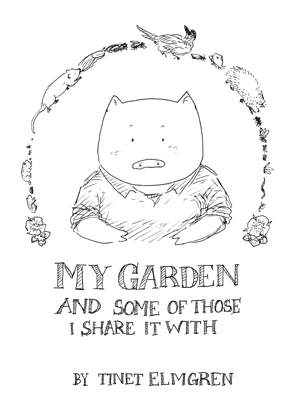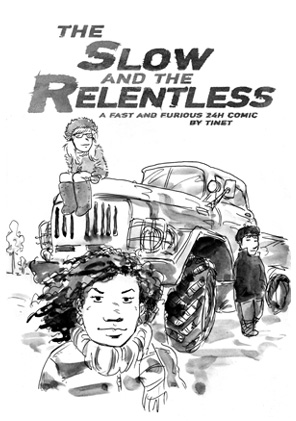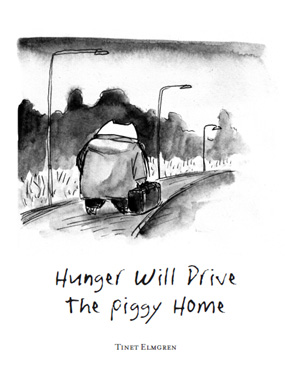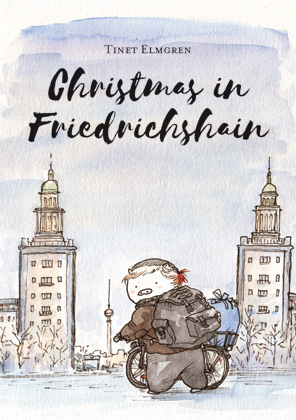 .
Dog Island

Zines collecting Dog Island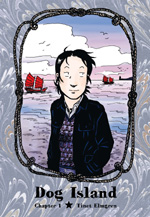 .
Eva

English language Eva zines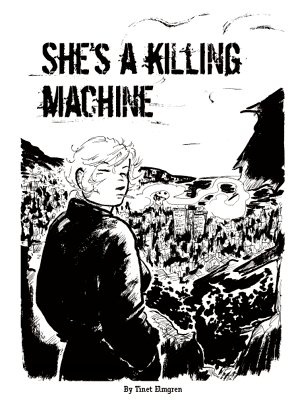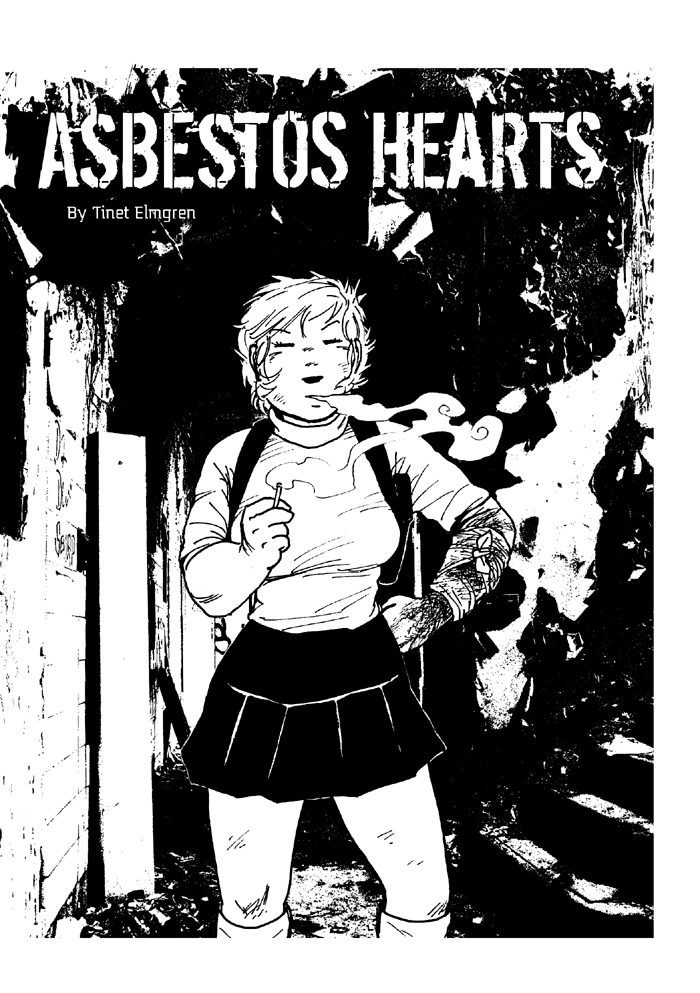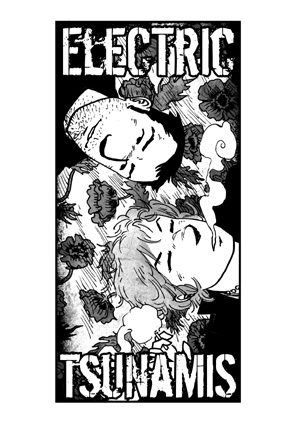 Eva-Zines auf Deutsch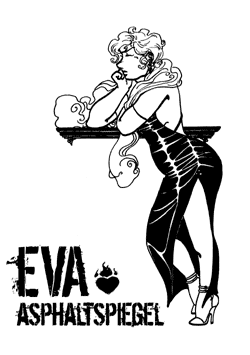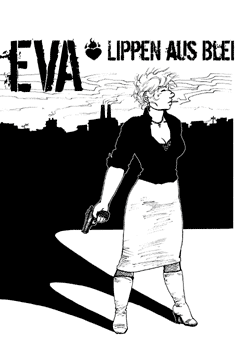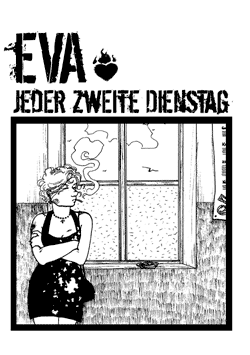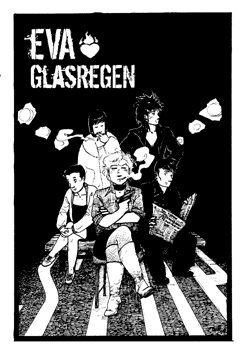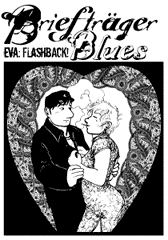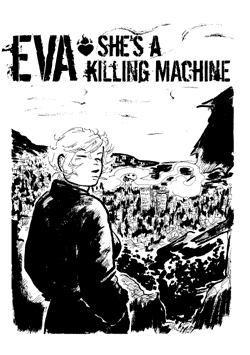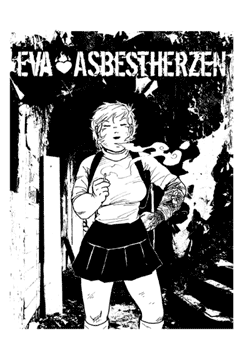 .
Tunguska

Det legendariska fanzinet, sedan år 2000, där nästan alla mina svenskspråkiga serier har publicerats.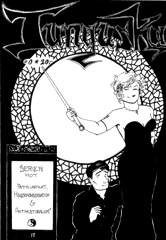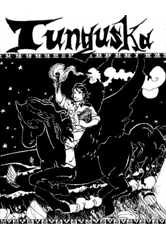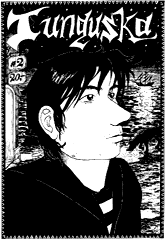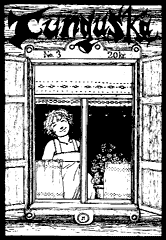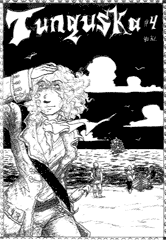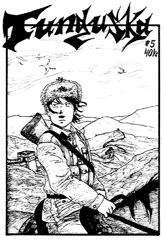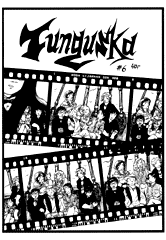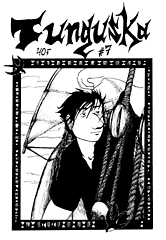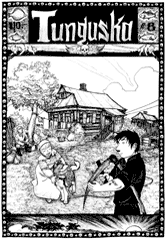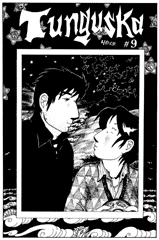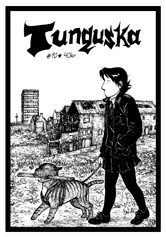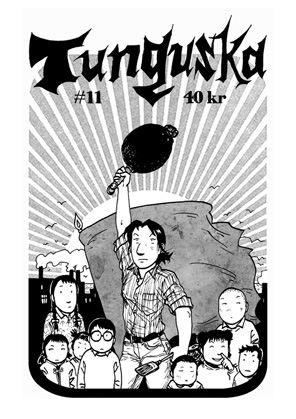 .
Out of print zines
The Driftwood related stories were collected in the book Flotsam and Jetsam, the Swedish language Eva stories were collected in the book Eva ♥ Asbesthjärtan, and Hourly Comics Day 2012 was collected in 10 Years of Hourly Comics (which is also out of print 🙁 … but available as a digital download!).