Photographic evidence from the Fanzines! Festival
The Fanzines! Festival in Paris is over, and the exhibition has been dismantled, but as promised, all the contributed zines are now part of the collection of the Marguerite Duras public library, and can be read there and borrowed home.
When I got a confirmation from the festival crew that they had received my zines, and they wrote that they would do their best to present them in the best possible way at the exhibition, I thought to myself, "yeah, yeah, you write that to everybody (but in fact you hate my un-artsy zines) …"
And I'm sure they did write that to everybody, but they really did do their very best to present all the zines, artsy or not, in the best possible way! They did a very good job at displaying the zines in a both visually pleasing and reading-friendly way.
Here are a few photos from the festival's opening, where you can spot Tunguska …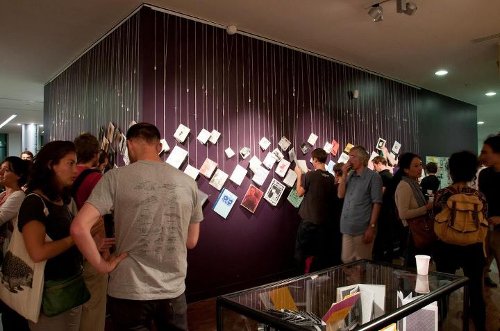 Tunguska #9 hangs on the wall there!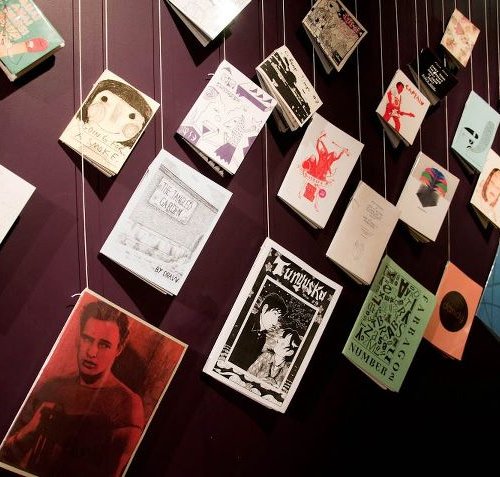 And below, in the box behind the hipsters where the lady is browsing, that is the back cover of Tunguska #3! It looks like the other issues are also there in the box.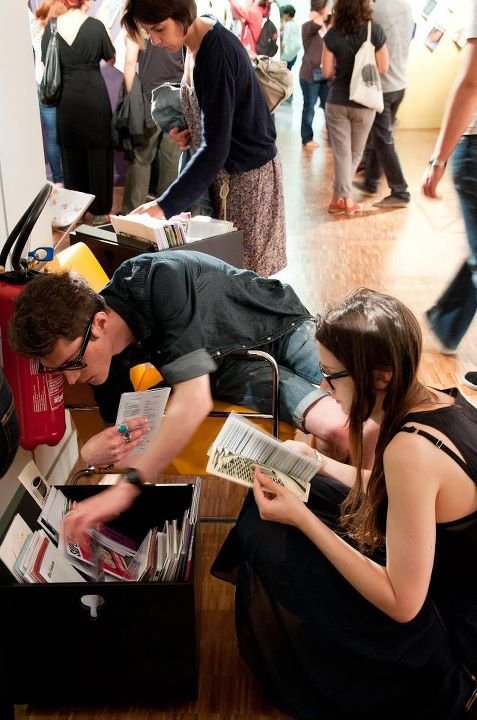 Photos by Caterina Sansone, via fanzines.papiergache.net.
There are many more lovely photographs on the festival's facebook page!
I'm sad I couldn't be there.