IN NEW YORK
So I'm in New York now, and will continue to be so until the end of the month. Ilan is doing his annual visiting of family and friends, and I just tagged along.
What I've been up to:
* Working my ass off with my day jobs as usual
* Forcing Ilan to show me around interesting neighbourhoods
* Seeing Ilan and his band perform a few times
* Answering the question "So how do you like New York?" about five million times
* Eaten lots of very, very good food
Piggy street art in Williamsburg!
The doggies here are on average much smaller than in Berlin.
Stairs up to an abandoned house, one of three or four in a row.
There were lots of doggies in this room! Maybe it's some kind of doggie day care center?
My plan here was actually to force Ilan to take me to the exact place where the main part of this video was filmed, but there is construction going on there right now, and you can't access it. This is as close as we got!
There are many more photos on my Flickr.
As for my comics, you might have guessed that I'm in a rather wretched period right now. It has happened to me several times before, and quite often around this very time of the year. I just know that one day I will wake up and know exactly what I need to do next in Driftwood. Until then I will just have to suffer …
But in the meantime I've designed some more fabrics for Spoonflower. I made a new boar variation and a fabric with Eva(!). Sneak peeks below: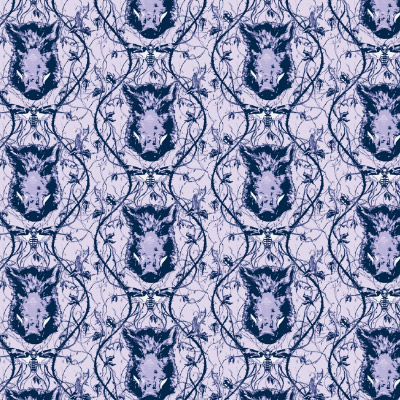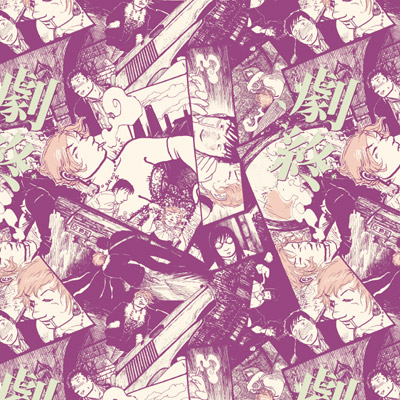 I made three different colour schemes for the Eva fabric. But we shall see how they look in print.
Some people have actually bought my boar fabrics. Whee!