10 Years of Hourly Comics
All my hourly comics from the last ten years collected in one book!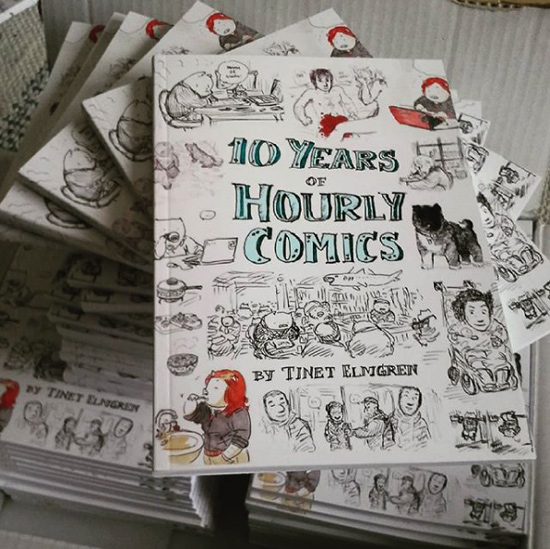 February 1st is Hourly Comic Day – the day when artists draw a comic for every hour that they're awake. These ten years of hourly comics provide glimpses on evolving art styles, changing relationships, dreams, fantasies, hurt and recovery, doggies, piggies and the mundanities of unglamorous Berlin life – mouldy walls, coal stoves, the m41 bus and all.
108 pages, black&white interior, A5 size.
You can get it at Stockholm International Comics Festival, May5th-6th, or order directly from me (6 € + postage).