Live Piggy Drawing at Zielona Góra
Last night I did a live drawing session at the bar Zielona Góra in Friedrichshain. I hadn't done anything like it in a long time and I was a bit nervous. V^(oo)^;V It was hard to draw on a tablet and in such low resolution …
Here are some of the highlights: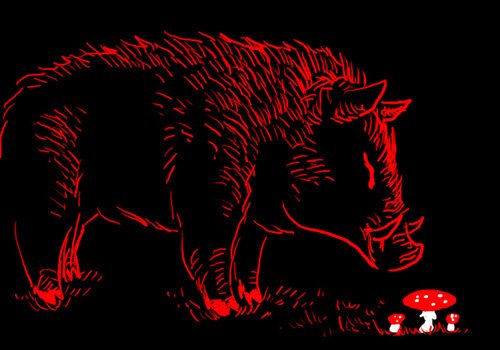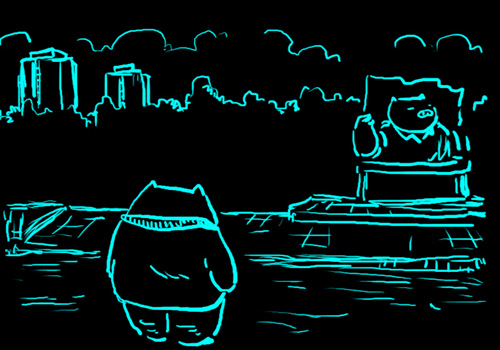 Not everybody got that this was the Ernst Thälmann park (maybe not so strange, since I temporarily forgot which way he's supposed to be looking, argh V`(oo)´;V) …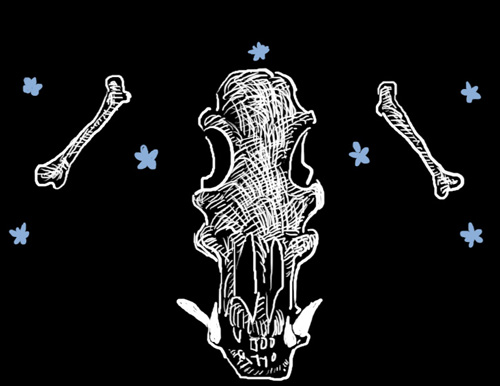 This could have been even better animated.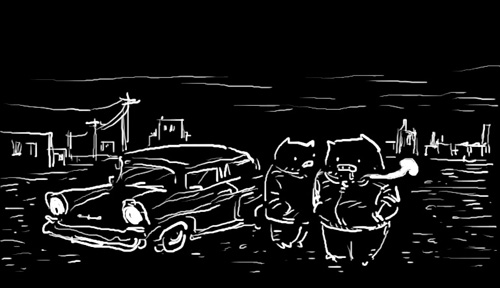 Piggies from the rough side of town.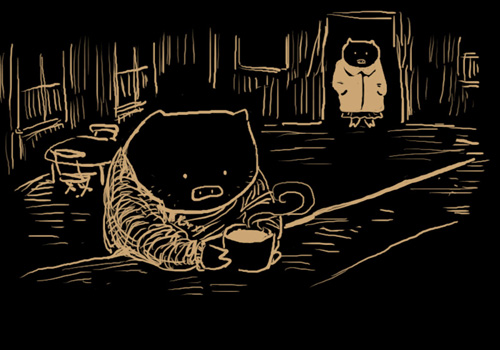 This was the best part of the session. I first drew this image. It was meant as a little story in itself: maybe the piggy man has been out drinking all night and is now trying to cure his hangover and his conscience with a coffee, while his wife has come to pick him up, knowing that he would be here, same as every time, and they are frozen in this moment where she is pausing for a second in the doorway, looking at him, looking at their life and how it has turned out to be.
But luckily some members of the audience intervened and demanded to change this devastatingly sad story. They came up to me and requested that it should be a happy love story: they should be strangers meeting for the first time, the piggy woman should come sit down next to the piggy man at the bar, she should have a glass of champagne, and they should talk and then kiss!
So I drew it as a "live comic", erasing parts and drawing in new parts. It was especially fun to show their conversation with simple expressions like eyebrow wiggles and blushing. (Unfortunately I didn't make screenshots of it!)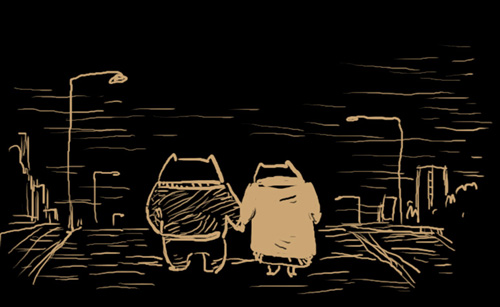 And then they walked home together. Awww.
(Although I guess even with the addition of the love story, the story could still end up in my vision of "the morning after/this is how our life has turned out" some time down the line, and it will be even more devastating because that diner is where the piggy woman and the piggy man first met. It will be a closed circle of eternal doom. Yeaahh.)