24h Comics Marathon 2012, Berlin edition
Since nobody else had organized a 24h comics marathon this year, Ilan and I decided to do it ourselves!
We were graciously provided with a space at the lovely Panke in Berlin-Wedding. 12 artists came, and a "hardcore" group of 8 people stayed for almost all the 24 hours! (Even though the time slot we were able to arrange – Friday to Saturday – was potentially a bit weird. But I guess that thanks to Neoliberalism there are plenty of unemployed and self-employed people in Berlin.)
Ilan found a "thinking cap".
Some of the hardcore participants, grinding through the night. That crappy fruit device was just there to provide us with a clock, because I forgot to bring a proper one.
Me and my drugs.
This time I drew a piggy comic with ball point pens. I had to switch between two different pens as they started bleeding after being used continuously for too long. (Cheap 1€-store pens!)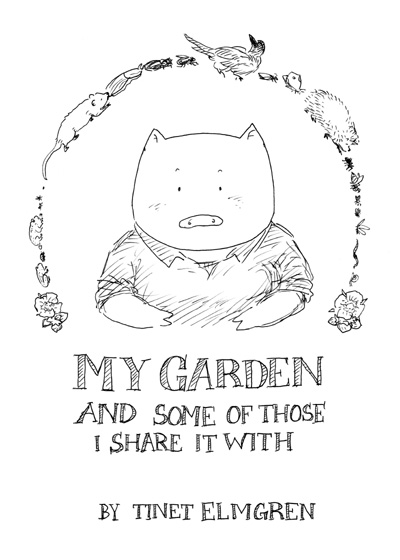 Great thanks to Erikah and Justas at Panke for allowing us to use their awesome space, whipping up a delicious raclette dinner for us when their vegan cook couldn't come, letting us pet their doggie, and being such lovely people in general!
24h comics 2012 Berlin participants:
atari_elle, Auge Lorenz, Catalina Somolinos Alonso, Clémentine Guichard, Darkam, Ilan Katin, Javier Lozano Jaén, Lilli Loge, Mikael Ross, Stef, Stefan, Tinet
We will make an exhibition with all the comics that we produced in January, also at Panke. So stay tuned … V^(oo)^V