Surprise painting at the trailer
The weather was bizarrely warm and dry last Sunday and Monday, so I could paint the second layer on the new wall of my trailer.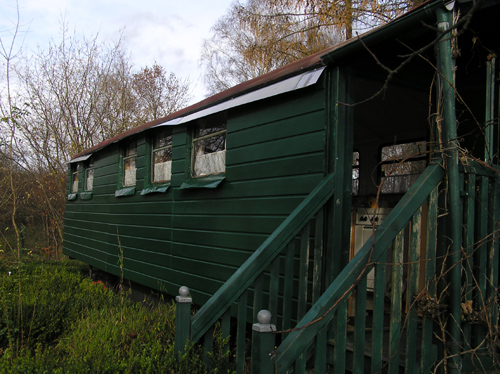 I also painted the windowsills green, and now they look less offensive.
So now it's all done!
All the leaves have fallen off the trees, so the garden is a bit less cozy now. I put up a bird feeder and Meisenknödel for the birdies. The cashier lady at the Netto store clearly thought it was nice of me to buy bird food, as she gave me that special "aww, you're buying bird food" kind of smile. :o)
The birdies (great tits, blue tits and even a jay) came right away and started eating, but they are still very shy, and I have no window facing the plum tree where I put the feeder, so I couldn't get any birdie photos.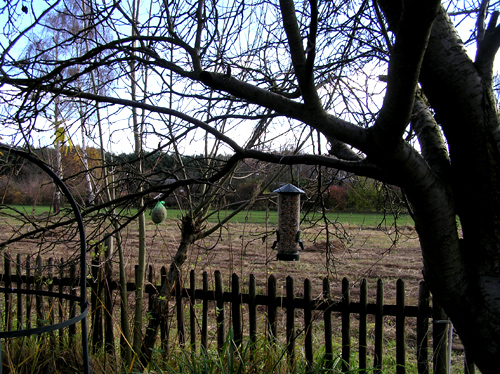 I'm a bit sad that the food has probably run out already and I can only replenish it next weekend. :3
I should have taken photos in my greenhouse, too, because the stuff I'm growing there is doing pretty good.