New fabrics from TungusTkan'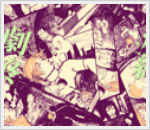 Eggplant is the new colour scheme for the Eva fabric. I reconstructed the design after having lost it when my computer fell in a coma.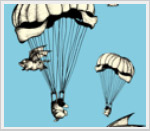 The puppachutes and flying piggies from my video collaboration with Ilan were too good to not make into a fabric.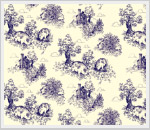 The pastoral piggy toile that I made for a weekly Spoonflower contest is now available for purchase.
This design in three different colours is based on Scythian petroglyphs of wild boars at the kurgan in Arzhan, Tuva, Russian Federation, dating from the 8th to 6th century B.C.
For an overview of all the TungusTkan' fabrics so far, you can visit my Spoonflower profile or the Loot page.