My piggy toile fabric is in the weekly Spoonflower contest …
I don't usually participate in these contests, but when the subject "Toile de Jouy" came up, a piggy toile just had to be made. And I knew it was all up to me.
You can cast your vote in the contest here.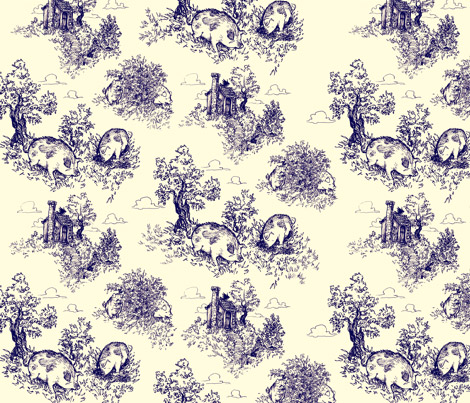 There are lots of other very nice entries to the contest, and you can vote for as many as you like. Whee! There are no other piggy toiles in the contest, but there is a Cthulhu toile and a giant flying squirrell attack toile, as well as a couple of nice doggie toiles.