00's
I was going to do the usual year's end questionnaire as if nothing special was happening, but then Lisa Medin summed up her entire 00's, so of course I had to do the same.
.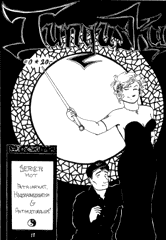 2000
I make the first issue (#0) of my comics zine Tunguska. I get my first tattoo. I graduate from high school and think for a moment that I am finally free. I enter Lund University to study Russian and Russian cultural history, and with sadness I leave my doggie Mitsu and my piggy Sergei in my mum's care. I miss them terribly and go visit them as often as I can. I rent my own apartment and read Bound for Glory by Woody Guthrie.
2001
I get my second tattoo. I get Internet access at home, which helps deepen my knowledge and further interest in foreign relations and journalism. I make my own website. I draw the Eva story Lead Lips, which to this very day remains a highlight in my comics production, and publish it in Tunguska #1.

In the summer I go to Israel mostly out of political interest, but discover something called "sex" trough a series of encounters with hairy men, some disturbing, some plain bizarre, and some very, very nice. Also, I become severely heartbroken.
.
2002
I go study at Moscow State University and learn Russian properly. My heart and my initially traumatic relation to sex mends a bit, and I meet S., my first "real" boyfriend. However, he is pressured by certain family members to end the relationship, so I am once more devastated. Comix-wise a very unproductive year, but I manage to publish Tunguska #2. In the fall semester I take a class in Middle East studies.
.
2003
I take another class in Russian, and then Arabic and Hebrew. I write articles and make illustrations for a students' magazine on foreign politics. Comix-wise I'm very unproductive still, but I manage to publish Tunguska #3. I start making plans to enter a fake marriage with a superficial friend from a former Soviet state, because I am convinced I will never want to fall in love with anybody ever again anyway. But then I suddenly do fall in love with M., this Romanian guy who keeps emailing me. :o/ In the winter we go together to lake Baikal and ride the trains through Russia, and passion ignites, along with pneumonia.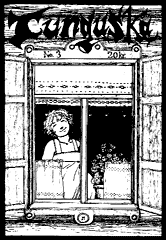 .
2004
I publish Tunguska #4, and come to accept that "barely being able to publish the next issue of Tunguska only because the Driftwood chapter has already been drawn long ago" is the way it's going to be now, but I get an idea that will later morph into Pigs Have Wings.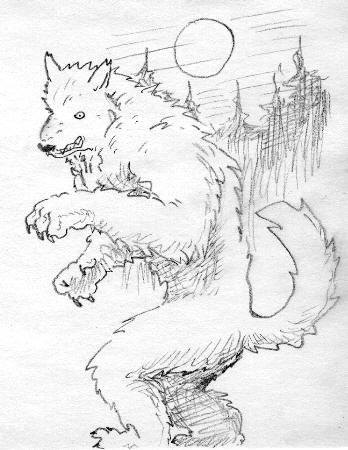 A printed webcomics anthology called Bounce Comics starts publishing Driftwood (but the anthology is killed after the third issue). I continue to study Arabic, but quit Hebrew in favour of Romanian. I apply for a course in Journalism and get all the way to the interview, but bail out at the last moment because something is telling me that this is not what I really want to do. I drop out of Arabic in the very last week of the course, because I can't stand one of the teachers (I endured so long because another of my teachers is one of, if not the very best teacher I have ever had in my life).
I go visit M. in Bucharest twice. Then he moves to Sweden to study and in with me. I take another class of Russian and continue my Romanian studies while I try to figure out what the hell I really want with my life. In the winter we travel to the very north of Sweden and Norway. My relationship with M. is not very healthy, but what did we know back then. Regardless, we have some good fun.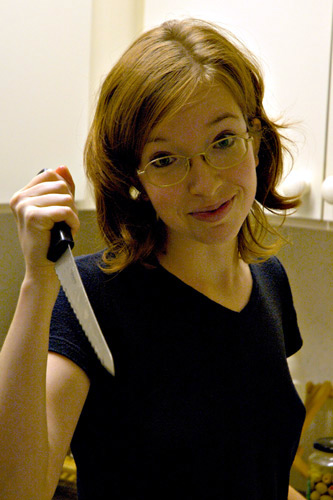 .
2005
We move from my place in the village Kävlinge outside Lund to a nice apartment inside Lund. I go to SPX in Stockholm for the first time and see with my own eyes that there really are people who are interested in my comics. I draw Pigs Have Wings for a children's comics contest for which it is really a bit too dark and violent. I eventually publish it in Tunguska #5.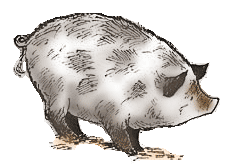 We have a pet rook called Rudolfo for a couple of hours until we realise he is not injured, but just a baby for whom it's completely natural that he can't fly. But our pet fly Aznavour stays much longer.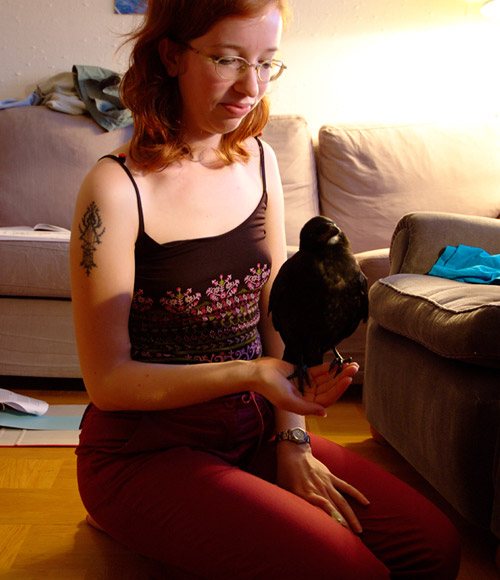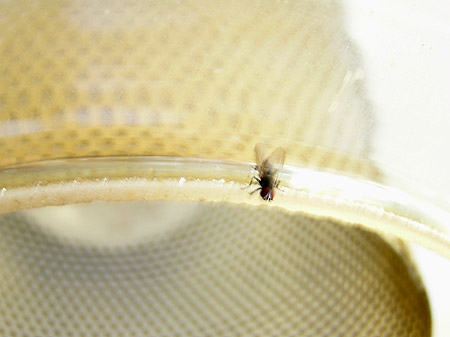 I take another class of Russian and then work as a newspaper distributor, one of the two jobs in my life so far that I in fact did not hate. However, M. hates it. Oh well. At the end of the year I move back to Kävlinge by myself, though we haven't broken up yet.
.
2006
I draw the Driftwood spinoff comic Mother of Pearl for a contest, where it actually is among the finalists.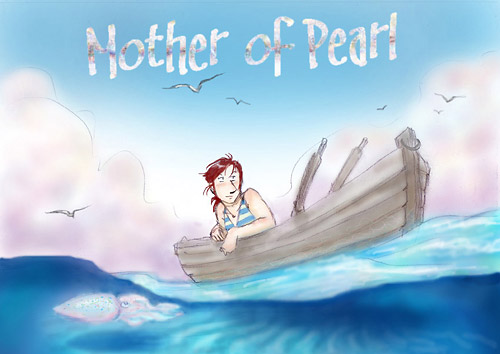 I start a one-year course in Book Publishing, Design and Marketing that somewhat nicely concludes my university education.

My course includes a two-month internship, and my two months at avant-verlag in Berlin are honestly two of the best months of my life. On the first day of work I meet Q. and fall in love at first sight. Oops. I return to Sweden and finally break up with M. We still travel to Mongolia together, along with some other friends of M. The death of my dearest princess Mitsu casts a deep shadow over my life. I publish Tunguska #6, the ten year anniversary issue of my comic Driftwood.
Through a project in my class I get in touch with Epix and start doing jobs for them. I finish my studies and prepare to move to Berlin: it's the only sensible option.
.
2007
I move to Berlin and start working full-time as a freelancer for different publishing companies. My little baby Sergei dies, much too soon, and I fall into a deep depression.
I almost think I accidentally got pregnant, but I don't get to have any superlucky 'Golden Pig' child (Sergei Elmgren III) after all. (The state I was in I might actually very well have kept it. z:(:)i)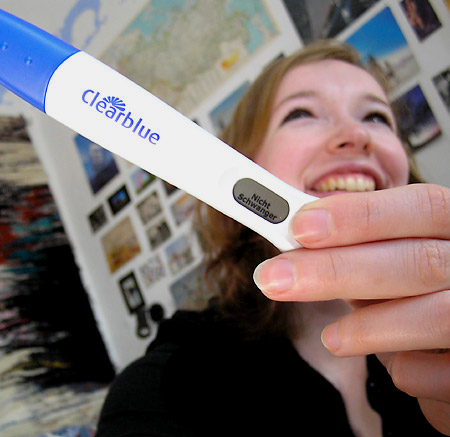 (I photoshopped away the dirt underneath my nails in this photo.)
Things are obviously not working out at all with Q., and I break up with him. But we remain mostly unhostile and start collaborating on a book. I'm not able to make a new Tunguska issue, but at SPX07 I visit Horst Schröder of Epix, and he says he wants to publish a book with my comics about Eva, but that I should draw a couple more stories for it. So I start doing that.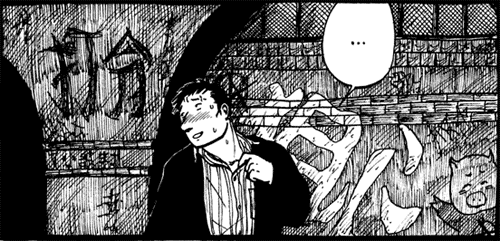 I also pick up drawing Driftwood again, since the finished chapters ran out. I take part in the Russian comics contest KomMissia with Роза ветров, a coloured version of a comic I had drawn in the year before.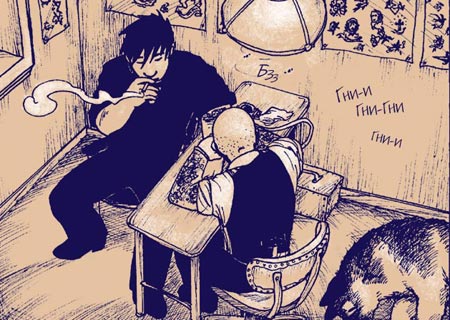 My grandma Liisa dies, too, and I discover that I am actually able to have feelings, after all. An obsession with the Red Hot Chili Peppers also helps me out of my depression. Not to mention various adventurous encounters with nice hairy guys. I start working as a doggie nanny once in a while. At the end of the year I almost pick up a cute hairy guy who works at a restaurant nearby, and although it fails because he isn't there that night and I never see him again, I know I am now feeling much better. Ilan, "like a brother to me", comes to spend the winter holidays with me in Sweden.
.
2008
Ilan and I fall madly in love. We engage in trespassing and "urban exploration" together. I go visit him in Geneva and we travel to Lisbon and Spain together. Later on he moves to Berlin to live with me. We draw 24 hour comics together. I publish Tunguska #7 for SPX08, and later on make a reworked edition of Tunguska #1, while I continue my work on the Eva comics. I am perversely happy most of the time.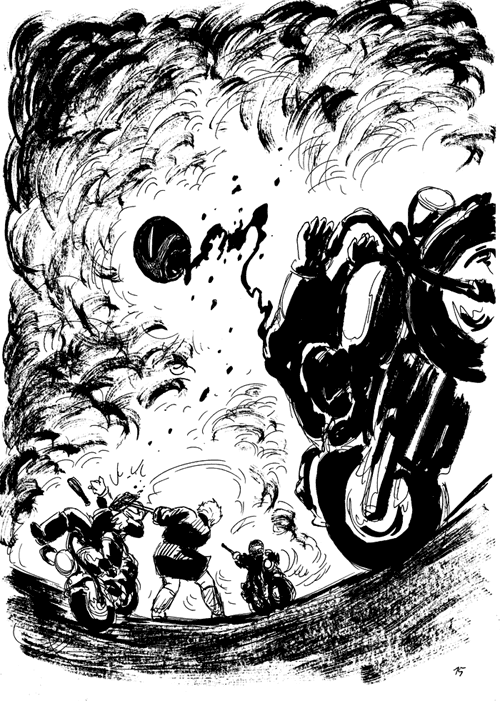 .
2009
The Eva book is published, my first "real" book, and I represent Epix at the book fair in Gothenburg.
Since the work on the Eva book and my day jobs (not to mention my intense sex life) ate my life, there is no new Tunguska issue. The collaboration with Q. is successfully concluded. I help Ilan make a music video. I show some tendencies of getting too used to being perversely happy, but we are able to work it out. ;_; I grow potatoes on my windowsill and start designing textiles for my own entertainment. We travel to Bonn, Slovakia, Rügen and New York together. I climb inside a rusty old T-34 in Slovakia. I return once more to Driftwood, with some difficulties. An old comic of mine from 2006 is published in babian.se. Horst woos me for a new, big, secret comic book project, while I prepare to introduce the Eva book to other language spheres. With some hard work, the future could look bright.