Hard boiled short stories about Eva's everyday work and leisure in the black glass streets of her city, splattered with blood and washed with rain. Follow the links below to get digital downloads of the comics for just $1 each!




































ASPHALT MIRRORS 

 Eva wakes up one morning with a strange corpse in her bedroom, and she doesn't have the slightest idea of how it got there. She gets her favourite postman, Ting Yay, to clean up the mess, but it isn't that easy to get rid of some things. When Eva sees a young woman standing in the rainy street, she has vague flashbacks of the event, and sets out to follow her.




































LEAD LIPS

 Just another night on the street, Eva gets dragged into a car and abducted by four members of the local mob. They claim she has done something unforgivable to their boss, but Eva can, as usual, not recollect anything of the sort. They seem to mean business, so what can a poor girl do …




































ODD TUESDAY 

 Every other week, Eva and her colleagues have to visit a clinic to get a health check. Nosy nurses as well as bus drivers on the edge of a nervous breakdown make Eva ask herself why she actually keeps on doing this.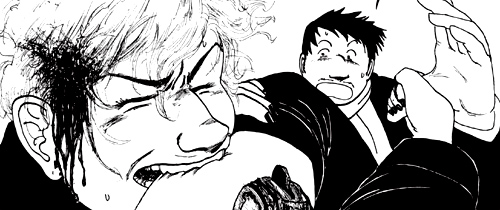 GLASS RAIN 

 A serial killer is spreading terror among Eva's colleagues on the streets where she, too, used to turn tricks, before she went on to work indoors. Eva wants to do something about it …




































FLASHBACK! POSTMAN BLUES 

 Flashback to when Eva and Ting Yay first met: She saved him from getting beat up by Nazi-Darwinists, and then they almost never saw each other again …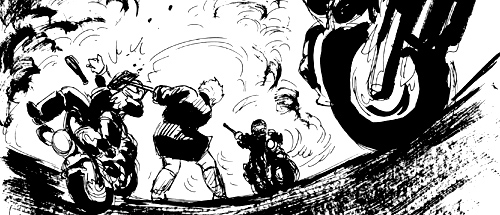 SHE'S A KILLING MACHINE 

 A 24 hour comic about a normal date with Eva.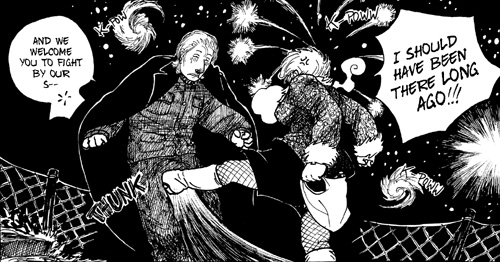 ASBESTOS HEARTS 

 One night Eva is assaulted by some Nazi-Darwinists. She beats them to pulp and doesn't think much of it, but what if it did lead so some disastrous consequences, after all?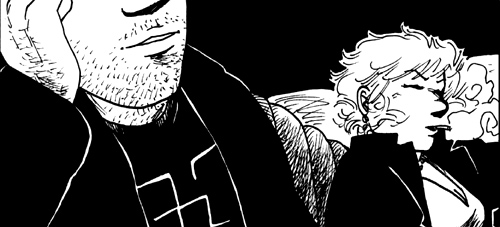 ELECTRIC TSUNAMIS 

 Eva's brothel gets an unusual offer, and Miss Yue, the hostess, thinks Eva is perfect for it. But the job turns out to be way more challenging than Eva thought …